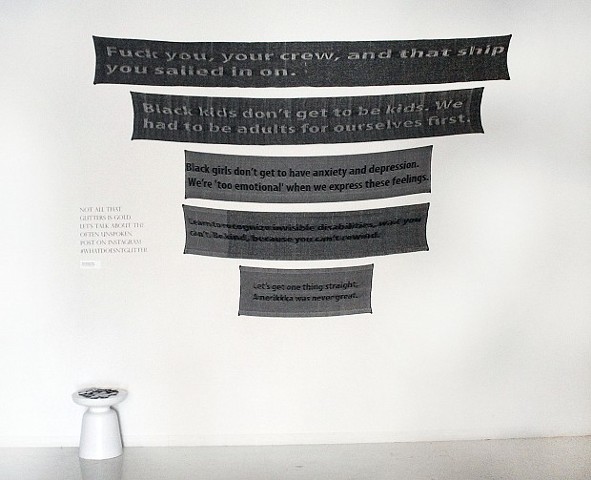 Eseosa Edebiri (Fall 2016 and Spring 2017)
"Not All That Is Gold Glitters"
Hand woven jacquard, Buttons, Vinyl
2016
Through jacquard weaving I work with mark making and text in the form of a woven banner. These pieces are then taken out in protest or performance. These performances are linked to human interactions. Many ask why I don't leave these banners in these spaces utterly changing the impact. Leaving these banners on their own would take away the weight of human emotion and experience. When performing with the banner the performer and the audience engage making contact between the audience and performer whether positive or negative. When phrasing the banners I bridge the gap between academia with everyday language. With these banners I am bringing in histories of women's work into non-traditional spaces. I am creating these pieces in a chronically ill body via labor-intensive work.