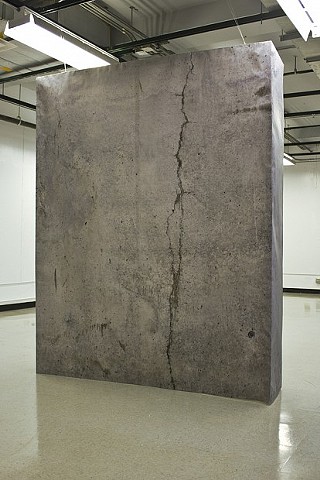 Adam Liam Rose (Fall 2010 and Spring 2012)
"Enemy Lines"
Photographs of Jerusalem Stone and Concrete on Non-archival, non-acid free bond paper
2012
Both my upbringing in the charged Israeli Occupied Territories and my sexual orientation form the backbone of my practice. Performance, photography, sculpture, print, stitch and paper are incorporated to investigate the paradox of displacement and the experience of belonging. I frequently include personal narrative and experience to relay my political and social understanding of boundary. I am interested in the polyvalent and clashing notions of lands, borders, permanence and home, and how these are negotiated by nations as well as in daily social life; in the power relations that exist through personally or societally inflicted exile. My work is an investigation into what occurs when space is created, decontextualized, re-positioned, pushed and shoved and made anamorphic.