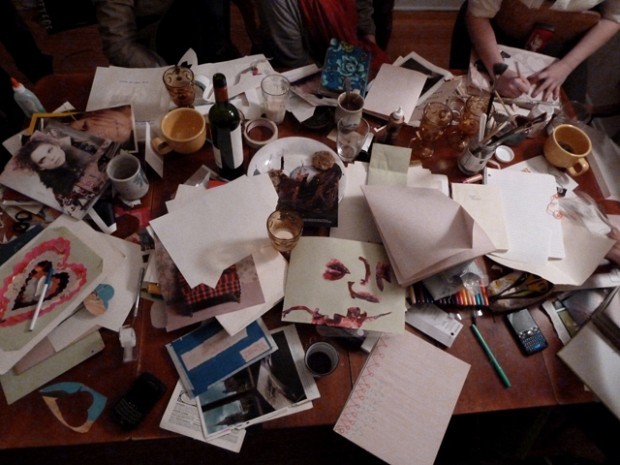 Elizabeth Rose Bartsch (Spring 2011)
"night night"
the organization of collaborative mess making: paper, tools, colours, table, chairs, people, things
2011
Project Salvage


Scheming and concocting. 

Unraveling and utilizing the seemingly obsolete. 

Uncovering the want left in our waste. 


As a byproduct of our consumption, we create material society deems 'trash'. In our struggle and search for the disposable, convenient, and cheap, we neglect the big picture, the long-term. We produce, wear once, use once, look once, and toss. This trash becomes my palette. 


My work is wearable, up-cycled, pragmatic. I create clothing, jewelry, and functioning objects: whatever can be imagined from whatever can be found. 


My responsibility as a resourceful, imaginative mind becomes transfiguring of the easy-to-overlook into the lovely-to-look-at without compromising quality, durability or desirability. 


I hope to prolong this exploration. 

This living.