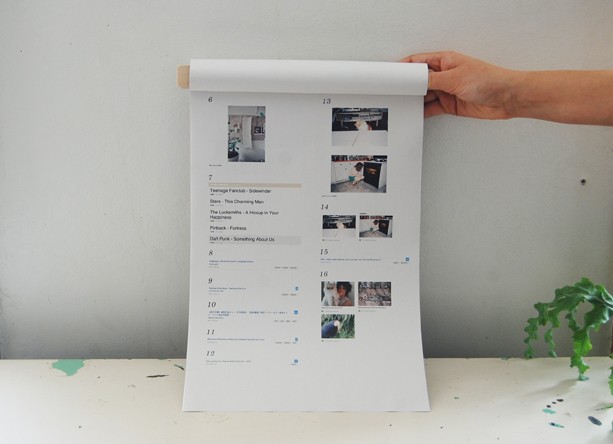 Aylor Brown (Fall 2008)


"The Internet Gives the Possibilty of Being Alone with Other People"
A simple collection of my summer internet-community activity formatted as a calendar and bound with butterfly screws for the possibility of supplementation.
2008
I investigate the complex relationship we have with the impermanence of our digital and physical experiences through conceptual approaches to textile and product design. Using scientific methods to process everyday phenomenon, I dissolve the boundaries between art and science to suggest a lifestyle of prudent intuition. Individual projects are presented as supporting research to this lifestyle and through the appropriation of the casual and in-progress nature of scientific discovery, I aim to create a continuous dialogue.