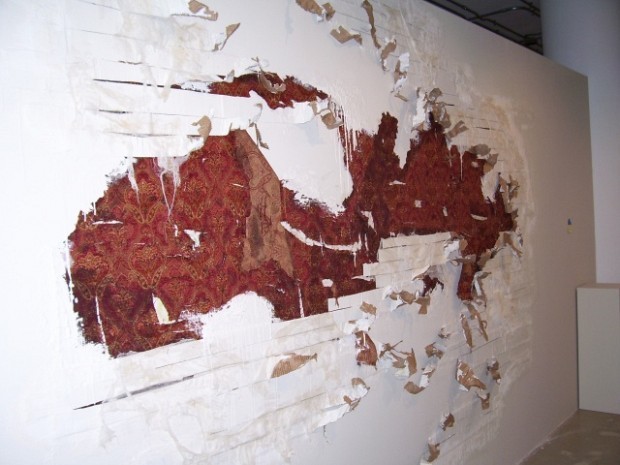 Mary Grisey (Fall 2008)
"Excavated Memories"
Cardboard, Found fabric, cheese cloth, spackel, acrylic wall paint
2008
I am interested in excavating memories from an existing structure, and what it means to become part of an environment fabricated from my imagination. Fragments, memory, and fragility are important to me. The structure, space, and materiality of my work refers to a specific time in my life, acting as a sort of timeline. In my installations, I join together a sense of discovery and vulnerability, where time is captured, and becomes ethereal and visually tangible.